Whisky Barrel Gifts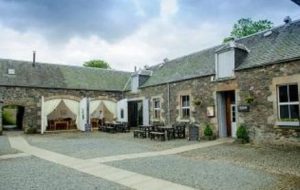 Whisky Barrel Gifts have a workshop and shop at the beautiful and historic Traquair House just outside Innerleithen in the Scottish Borders. We always welcome both retail and wholesale customers to come and visit us at our shop and tour the workshop.
Each product made by Whisky Barrel Gifts is handpicked with a great attention to detail using the very best Whisky Barrels available, each stave or Barrel top has it's own character with up to 60 years of History.
We have a great range of whisky gifts to choose from but really enjoy making be spoke gifts for individual clients. These products make excellent Wedding presents or sits really well with your favourite whisky collection.
---
Staves
The stave is the part of a broken down barrel, we use either the inside of the stave or the outside.
The inside has a charred dark brown finish due to the cooperage setting the barrel on fire which releases the flavours of the Barrel and has an incurve.
The outside of the stave has a light brown finish and has a outcurve.
I have used my favourite tartans for the inserts for the glasses and jugs to sit on.
Whisky Sets
The Whisky Barrel top sets are made up from the sections from the barrel top with each one having its own special character, I have used my favourite Scottish Island to name the whisky sets with each Island more beautiful than each other.
Each Whisky Set has charcoal Harris Tweed inserts for the glasses and jug to sit on with a choice of felt inserts for your favourite bottle of Whisky, burgundy, navy or black.
Each Whisky set has a plaque that has the name of the Island.