Luxury Whisky Sets
Our luxury whisky sets make for unusual whisky gifts and are ideal presents for birthdays of the whisky lover. The gift sets have a choice of one or two glasses and are supplied with a base made from aged old whisky barrels.
The bases are complimented with Tweed inserts for the glassware to rest upon.
Choose from a wide range of glassware options, with optional engraving or badges available on all sets.
Showing 1–12 of 17 results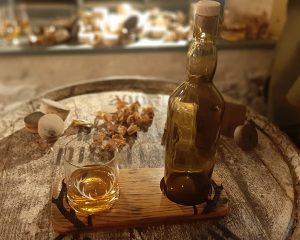 Single Antler whisky tumbler with a matching oak Antler base which is perfect for your favourite bottle of whisky to sit, with charcoal tweed inserts for the glassware to sit on.
Showing 1–12 of 17 results