Island Whisky Sets
Our Island Whisky Sets are beutifully handcrafted from the  top of aged oak whisky barrels. All are set with recess for a Whisky Bottle and a range glassware.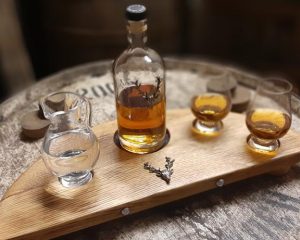 Harris Whisky barrel gift set
A choice of Plain, Stag Badge, Thistle Badge – Toasting words, Slanjevar, Slange, Cheers and Good Health, choose from the drop down.