This is a new product to showcase the Handmade glass water dropper, with a space for a water jug, whisky glass and water dropper attached with a clip in the middle. The total cost for the this product is £62.50 which is one free glass and free postage.
This not on my website so you will have to contact me on sales@whiskybarrelgifts.scot
You can also see this product in Tiger Lily the gifts shop in Peebles.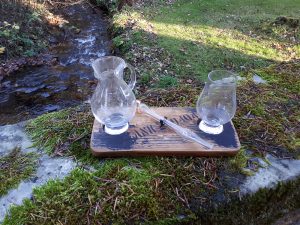 Comments are closed